Wavetick
Wavetick: A Modern Music Marketplace
Empowering creators, revolutionising the music industry.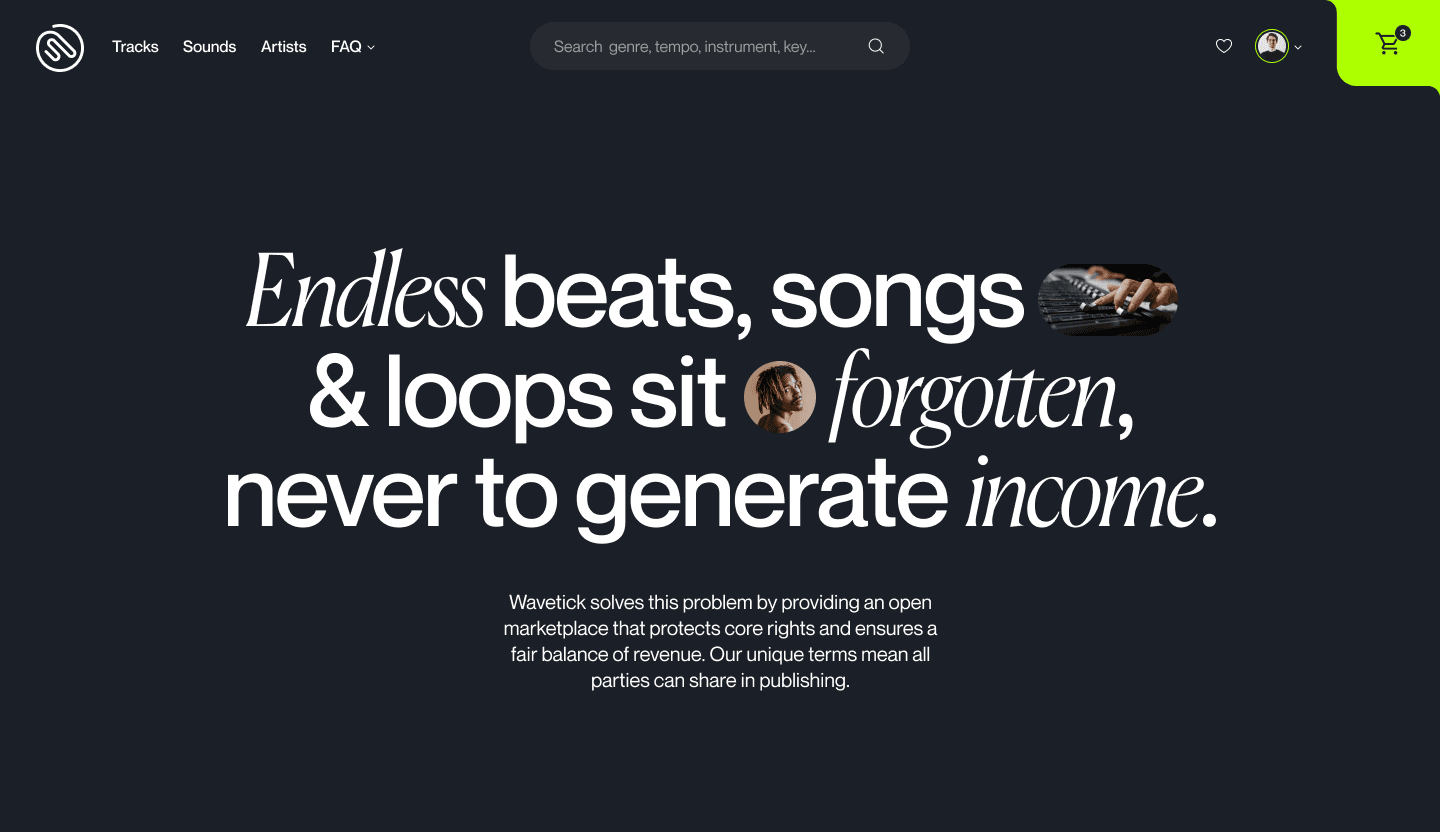 Project Overview
Wavetick is a revolutionary platform designed to empower beatmakers and music users, creating a fair and flexible ecosystem for all.
In collaboration with renowned music producer Sharooz Raoofi, Forward Digital aimed to modernise the music publishing industry and reshape the creator economy.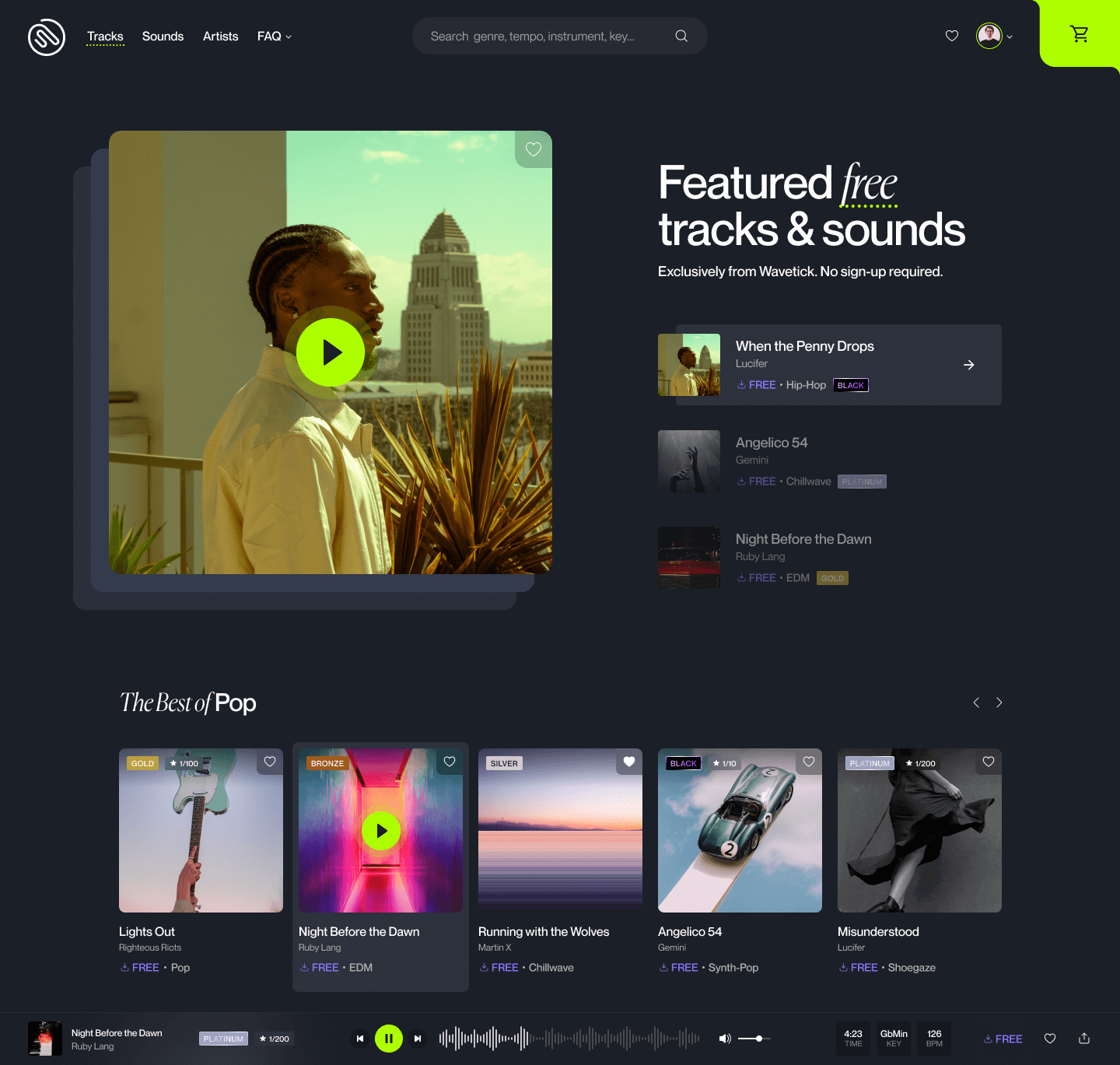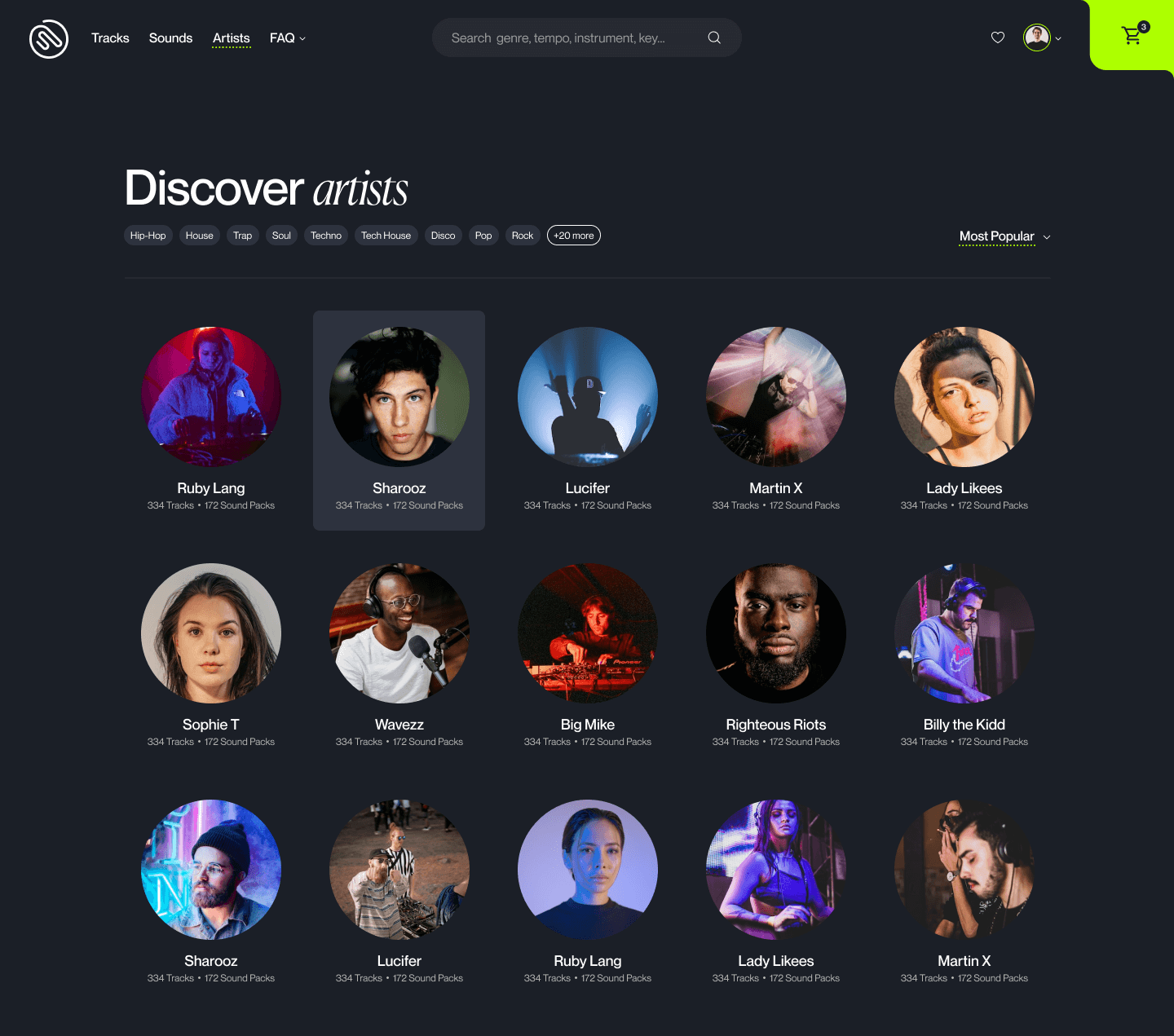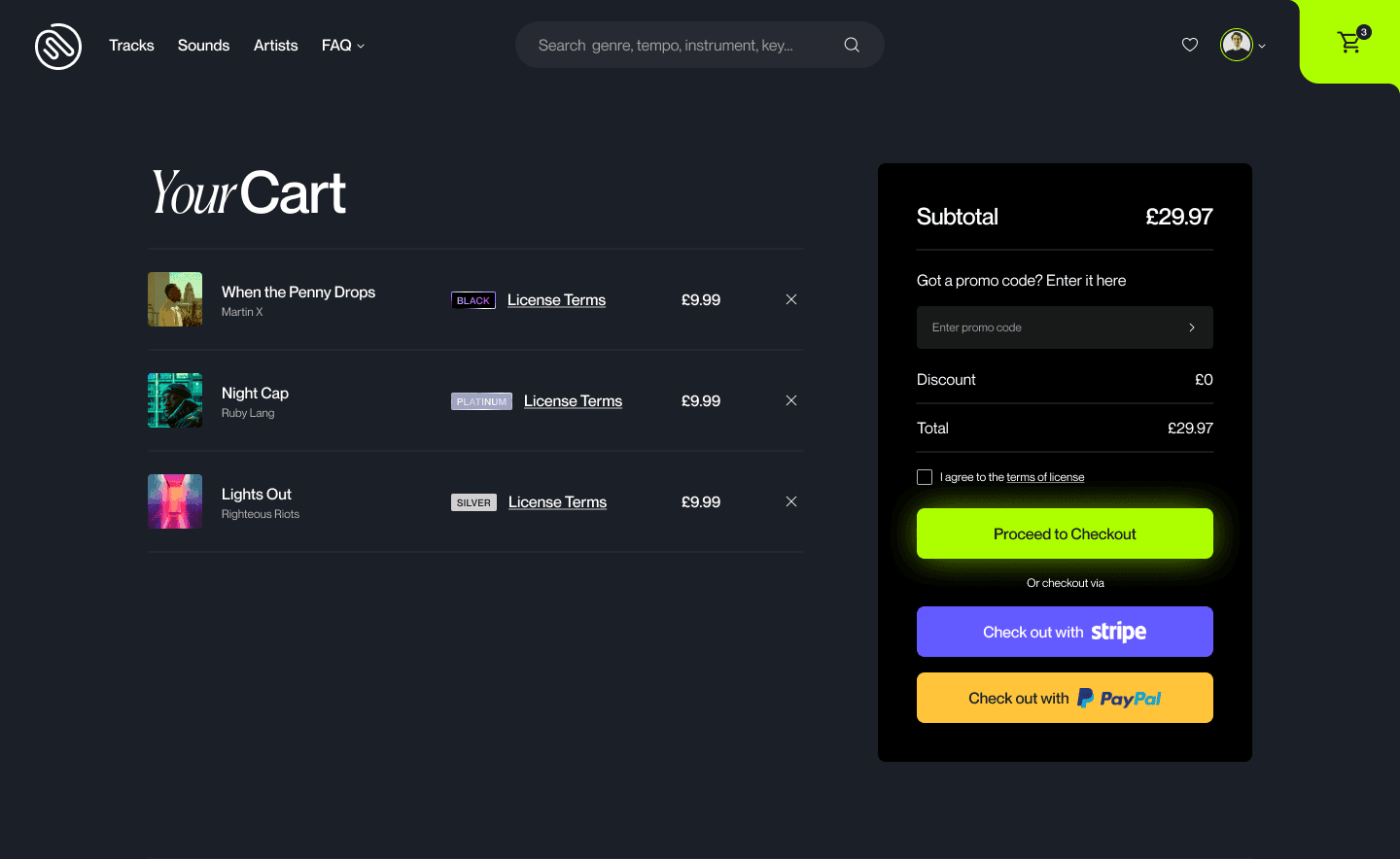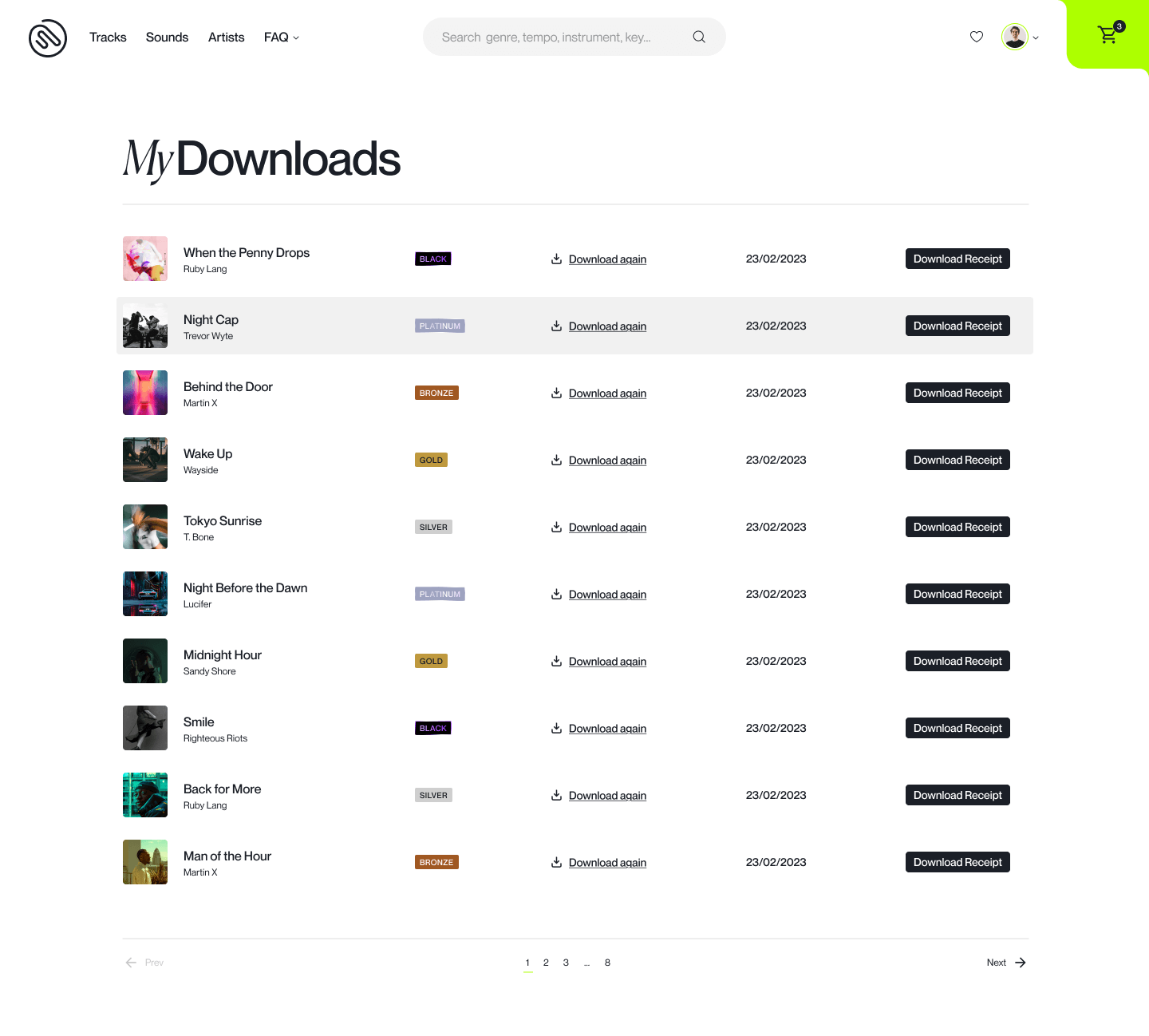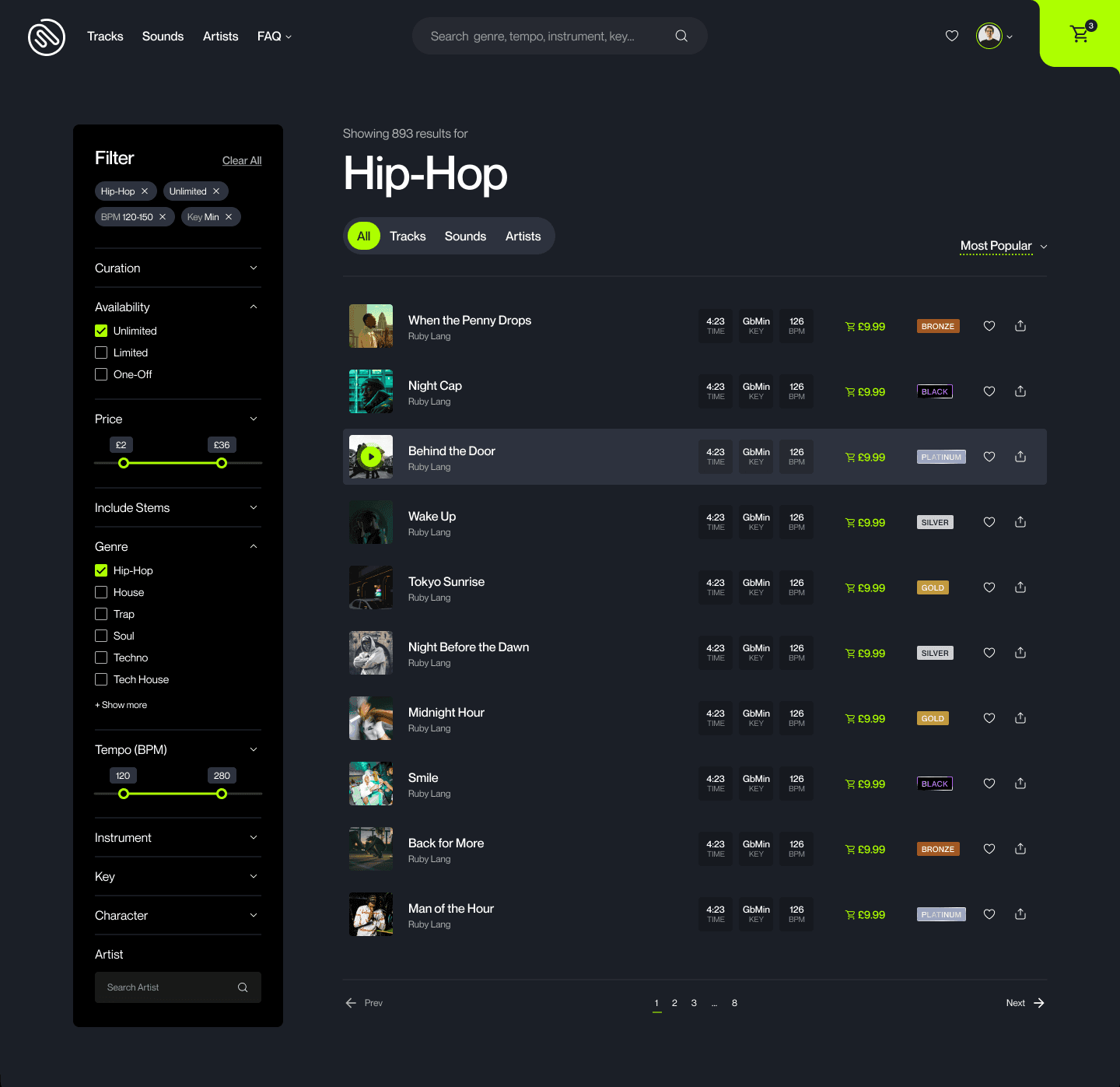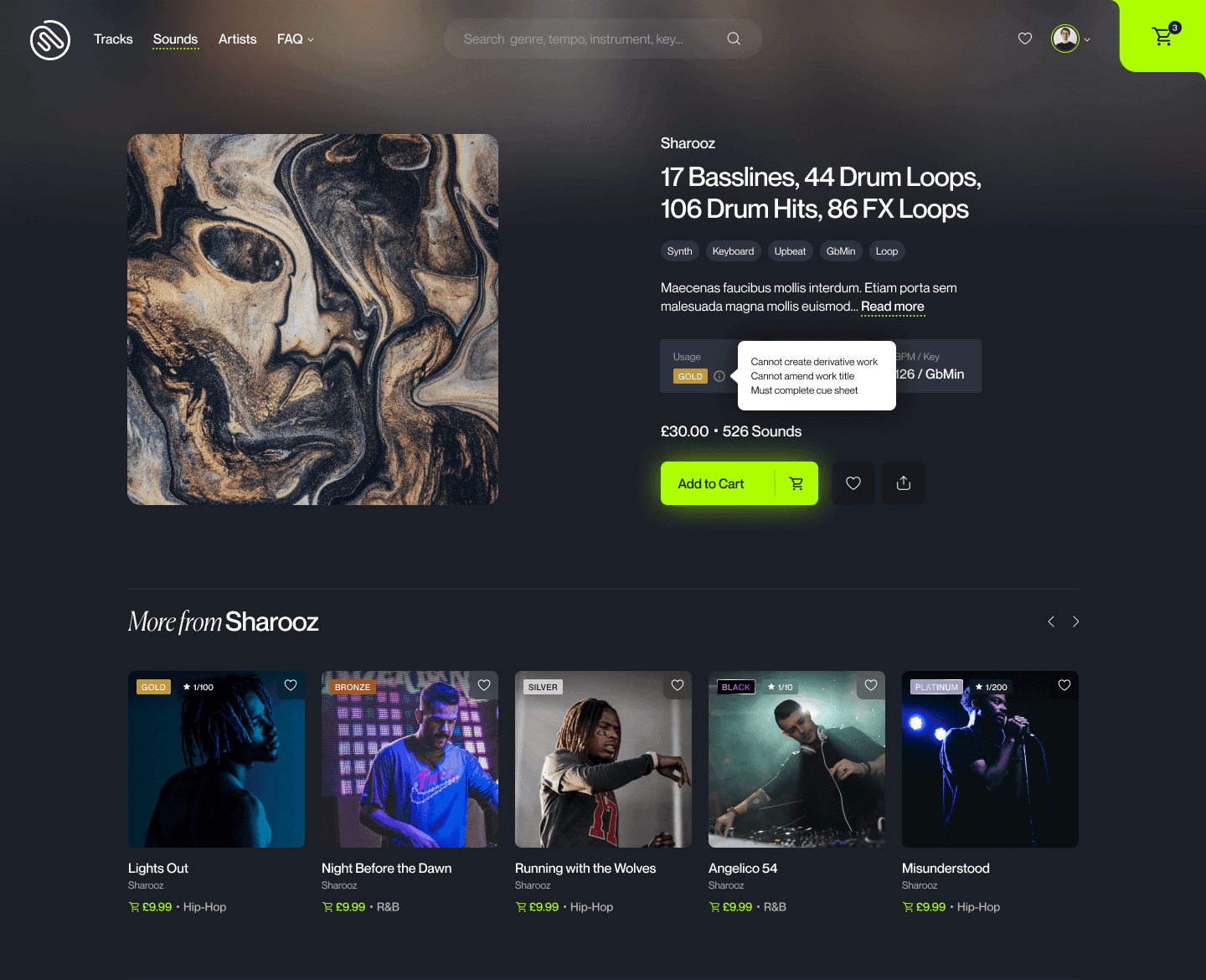 Problem
The traditional music publishing and licensing business models impose complex restrictions with opaque pricing and poorly defined rights ownership.
Beatmakers had limited opportunities to directly sell to music users, and the potential benefits of direct ownership were not fully materialised.
Solution
We created Wavetick, an innovative platform that combines a copyright-free music publisher, beatmaker storefront, and curated sample library.
By designing a two-sided marketplace, we allowed Beatmakers to sell their works and Music Users to create unique works without limits, providing clear terms and proper remuneration.
Our Approach
Initial Assessment & Design
Our team worked closely with Sharooz Raoofi to understand the challenges within the music industry.
We designed an intuitive platform with user-friendly interface that allows for seamless interactions between beatmakers and music users.
Collaboration & Partnership
We worked closely with Sharooz Raoofi to ensure the platform was designed to meet the needs of beatmakers and music users.
The higlhy bespoke payment integration took many hours of collaboration and development to ensure it was seamless and secure.
We would frequently head to Sharooz's studio to test the platform and get feedback from him and his team.
Development & Implementation
Utilising cutting-edge technologies, we built a robust platform that combined the elements of a music publisher, marketplace and sample library.
We ensured the platform was scalable, allowing for future growth and expansion as the user base grows.
Ongoing Support & Maintenance
We continue to provide ongoing support and maintenance, ensuring the platform is always up-to-date and running smoothly.
We also provide ongoing consultation and advice, helping to guide the platform's future development.
Results and Impact
A Modern Music Marketplace
Increased Opportunities for Beatmakers
Wavetick provided beatmakers with a new avenue for direct sales, enabling them to benefit from the growing creator economy.
Transformed Music Licensing
The platform revolutionised the traditional licensing model, providing clear, flexible terms for users, and securing fair remuneration for creators.
Robust & Scalable Platform
Wavetick was built to scale, accommodating the rapid growth of the creator economy and meeting the evolving needs of its user base.
Tools & Technologies
Built using:
React, Next.js, Node.js, Nest.js, Vercel, AWS, S3, PayPal
View it live →